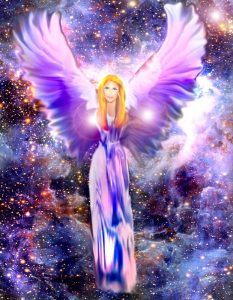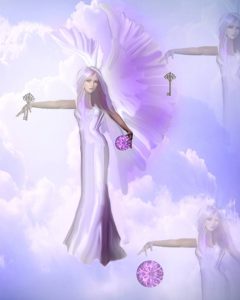 Jenny Smedley is a compassionate & gifted angel expert, lyricist and much published author, as well as a columnist for 'Chat, it's Fate' and a feature writer for 'Soul & Spirit' magazine.
Have you been fortunate enough to have a personalised Angel portrait done by Jenny? If so, as one of Jenny's recommended Angel readers, I would be thrilled to offer an interpretive reading for you. You will also receive either a 3-card Tarot reading or a 1 or 2 card current life Angel guidance reading (you choose which).
PLEASE use the contacts page to check I am free to complete a reading for you, BEFORE you click here to purchase an Angel Portrait Reading!!
If you haven't yet had a personalised Angel portrait created by Jenny, please visit her website for details and prices, then email author@globalnet.co.uk so you can be added to the waiting list. One of Jenny's Angel portraits is also an excellent gift for a friend or loved one!!
Follow Jenny Smedley on Facebook or visit her website